Hi! Let me introduce myself. My name is Abi and I graduate from Kent State University this December (I'll accept gift cards and cash for my achievement). As a Public Communication Studies major, with a minor in PR, I am very into keeping up with current events and social media. And if you ever find a sticker on me or a toy dinosaur hanging out of my purse, it's because I've also been a nanny for over five years. When I'm not herding kids, you can probably find me reading, buying clothes I don't need or listening to a true crime podcast.
Being so close to graduation, I was looking for an internship where I could have real responsibilities and contribute to an organization as a whole. On top of that, I wanted to be as prepared as possible for a career after graduation; college courses are important, but internships provide experience a classroom never could. However, finding and getting an internship is not easy. For that reason, I've put together a list of some do's and don'ts I've used to help with your own intern hunt!
The Search:
DO: Use Your Resources
If you're in college, there are a ton of resources for you to find an internship. Head over to your school's career services office or check out positions posted on the job and internship site. Even asking professors if they know of any companies in the field hiring interns can lead you somewhere!
In addition to your school's help, there are websites dedicated solely to finding an internship. Internships.com, Internmatch.com, Indeed.com and even LinkedIn allow users to search open positions and contact potential employers.
DON'T: Be Afraid to Put Yourself Out There
Do you have a favorite company or know a business you'd love to work for but they don't have any open positions listed? Reach out via email with your cover letter and resume (or even pick up the phone!), and your interest and passion might land you a response. And if you don't get hired on as an intern, you could ask for the opportunity to shadow someone in the office or even just ask for advice.
I got my internship  at Array Creative by contacting the team when there wasn't a position posted. I was interested in the work Array had done and wanted to be apart of it, so I sent my resume and explained why I belong on the team. A few weeks later, I got an email asking if I wanted to come in for an interview!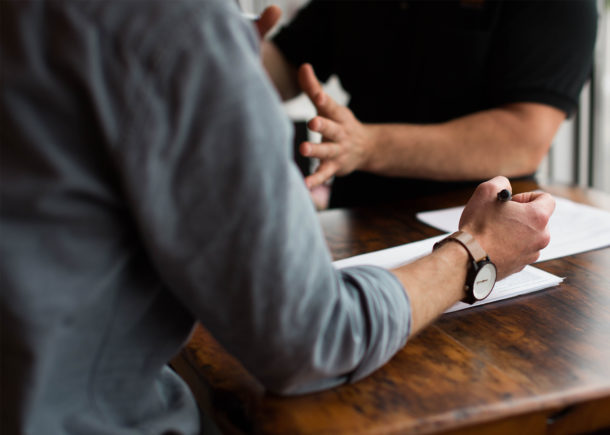 DO: Research
If you want to show how much you want to work for a company, spend some time researching their past work and major accomplishments before your interview. Look at their clients and current projects to bring yourself up to speed, focusing on your favorites to mention later. Lastly, take notes on the company's opportunities, showing how you could provide a valuable perspective to the team.
DON'T: Lie
Employers will expect you to deliver whatever skills you claimed to have in your resume and cover letter, so avoid fibbing about your abilities. If you really want to master something to brag about, then find an online class to teach yourself before listing it on your resume. And be honest about your employment history, including the job titles and duties!
DO: Perfect Your Resume and Cover Letter
Your resume and cover letter are the two most important pieces in your job search puzzle, because they provide the perfect opportunity to explain how you differ from other candidates. Make sure they're both free of grammar and spelling mistakes. Have someone else proofread them  because there will always be a misplaced comma you didn't notice. On top of basic editing, make your resume and cover letters count; businesses get tons of them all the time, so make it easy to read and memorable.
DON'T: Use the Same Resume and Cover Letter for Every Application
No two companies or positions are the same, so you shouldn't have just one resume or cover letter. Specifically mention the organization's website or portfolio when you apply, so they know you are doing homework on them before the interview. Inserting keywords and phrases from an individual job posting increase the chances they get looked at, instead of thrown out.  
The Interview:
DON'T: Wing It
Practicing responses to common interview questions will make you feel confident and prevent you from stumbling over your words while trying to respond on the spot. In addition to preparing answers, you should have a couple of questions ready to ask at the end of the interview. This will give you the upper hand, making you seem really interested in the company if you have a few questions ready . Employers are looking for interns who are genuinely interested in the company and not just fulfilling a school requirement.
DO: Remember What is Important
Ideally, you'll be compensated for your work as an intern, but many positions do not come with a paycheck. Some organizations offer class credit through universities, which can also be beneficial. If you find a great company with a position you'd love to have, it would still be wise to apply. Sometimes, the experience you gain makes up for not getting paid!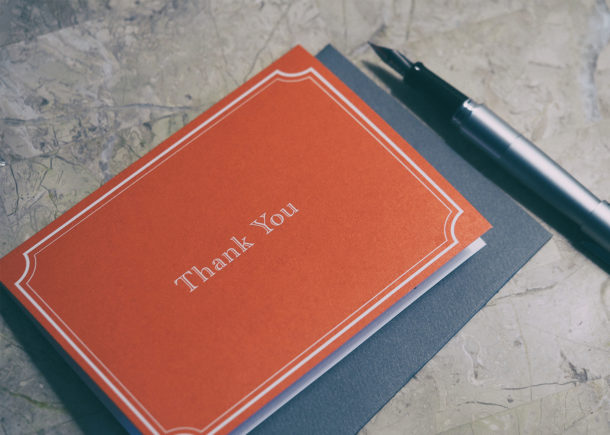 DON'T: Forget Your Manners
Your interviewer took time out of their day to talk with you, so you need to send them a thank you note. The company is probably interviewing multiple people, so reminding the interviewer why you're a great fit will keep you fresh in their mind. Personalize the note by adding what you enjoyed discussing and end it by telling them you will follow up within the next few days.
Lastly, remember if you don't get an internship at one company, there are millions more to choose from. Just stay positive, keep applying and eventually you'll find your perfect match (like I did)!
Follow Array on Facebook and LinkedIn for more intern and career tips!