Proven Success Over 20 Years
"I have known Eric and Ian for many years dating back to our days at Rubbermaid. I found both to be extremely end-user focused. When the opportunity arose to do some work with an outside agency, Array was our first choice.
The best part of working with Array is that they give you quality results, while having fun the entire way.
However, the key to ending up with great results is the process that Array follows to achieve them. Array uses a systematic approach to creativity, which, in my opinion, is very rare in this space. The process they have developed almost guarantees that the results will be both visually great, and more importantly, on point to the target audience. At Wooster, we couldn't be happier with the results.
It is truly a pleasure to work together with them at each stage of the Array process and something our entire team enjoyed moving forward toward the project goal!"

Ben Maibach
Vice President of National Accounts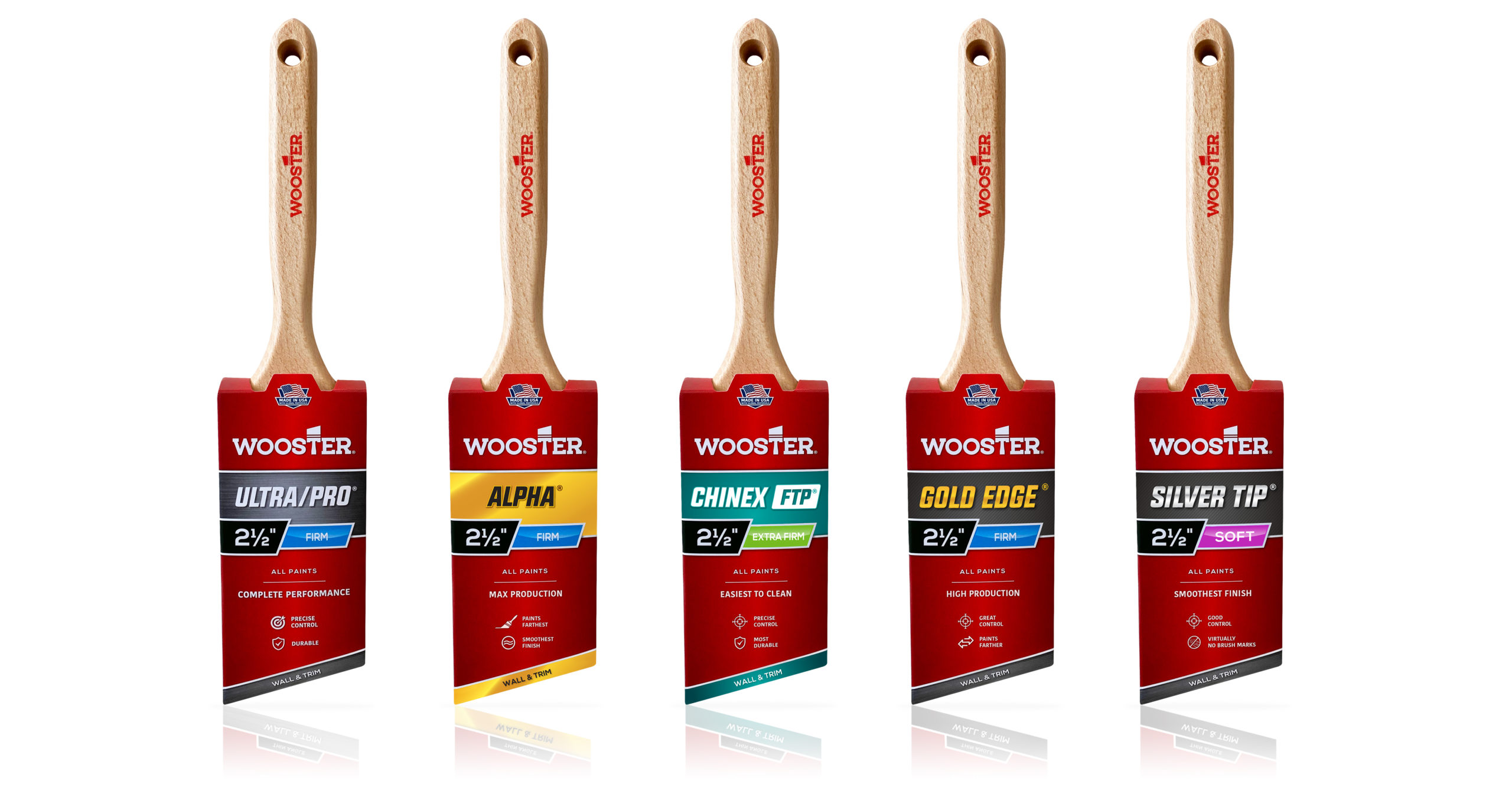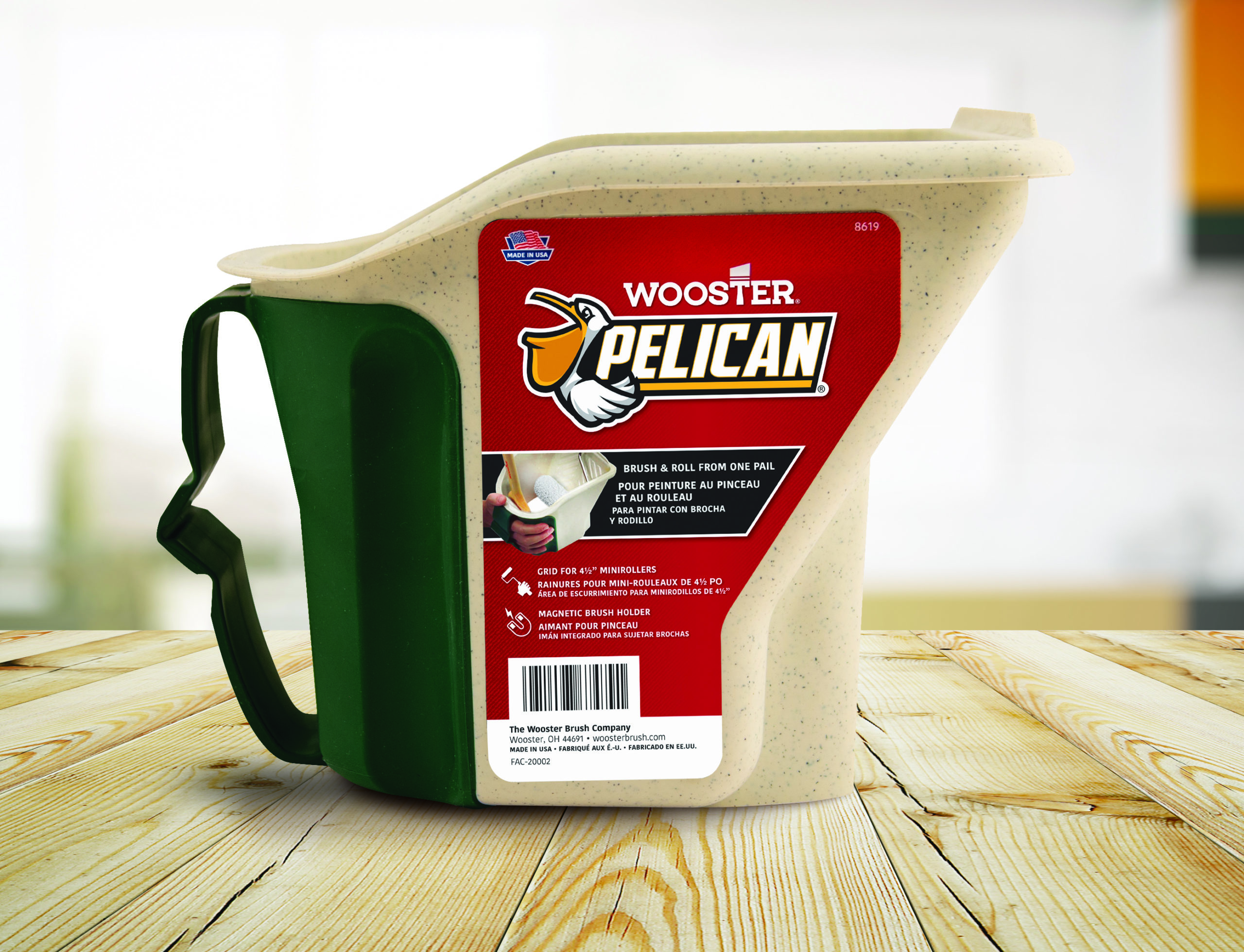 "Solar Group has worked with Array Creative on merchandising and packaging design for years. We most recently engaged Array to redesign all of our retail packaging, focused on making the category "easy to shop". They came up with great ideas and were very easy to work with. The team developed a story for the mailbox category, along with messaging hierarchy and graphics. The new retail packaging was eye-catching, informative, and consistent. It was well-received by our merchants and gave us a competitive edge. All of Array's work was of excellent quality!"
Lisa Carter – Vice President & General Manager
Solar Group, Inc. – a division of Gibraltar Industries

"I have been working with Array for the past 4 years. They have provided creative designs for projects varying from in-store merchandising solutions to event marketing initiatives. Array has done a great job of listening to opportunities and challenges, and designing excellent solutions. They never provide just one idea; they present options based on different strategies that accomplish the main objective. It's great to have so many options, with all of them viable and unique.
Honestly, I believe there isn't a challenge that Array can't solve. Their work has provided me the confidence and assurance that no matter what the task, they will deliver quality results – and always on time."
Holly Whitfield – Marketing Manager
Valspar Paint
"Array has a beautiful aesthetic that always feels relevant and aspirational. They provide multiple concept options – each with its own greatness – making it difficult to choose just one. We frequently get compliments from customers on our logos, packaging, and other work created by Array – their work is first-class.
They are my go-to agency for all of our creative projects. I consider them to be an extension of my marketing team. Array's research allows me to see from a new perspective and usually teaches me something I didn't know previously. They make my job easier!
No attitudes, no complaining, just hard work – they are a breath of fresh air!"
Heather Wilson – Director of Marketing
The Comfort Sock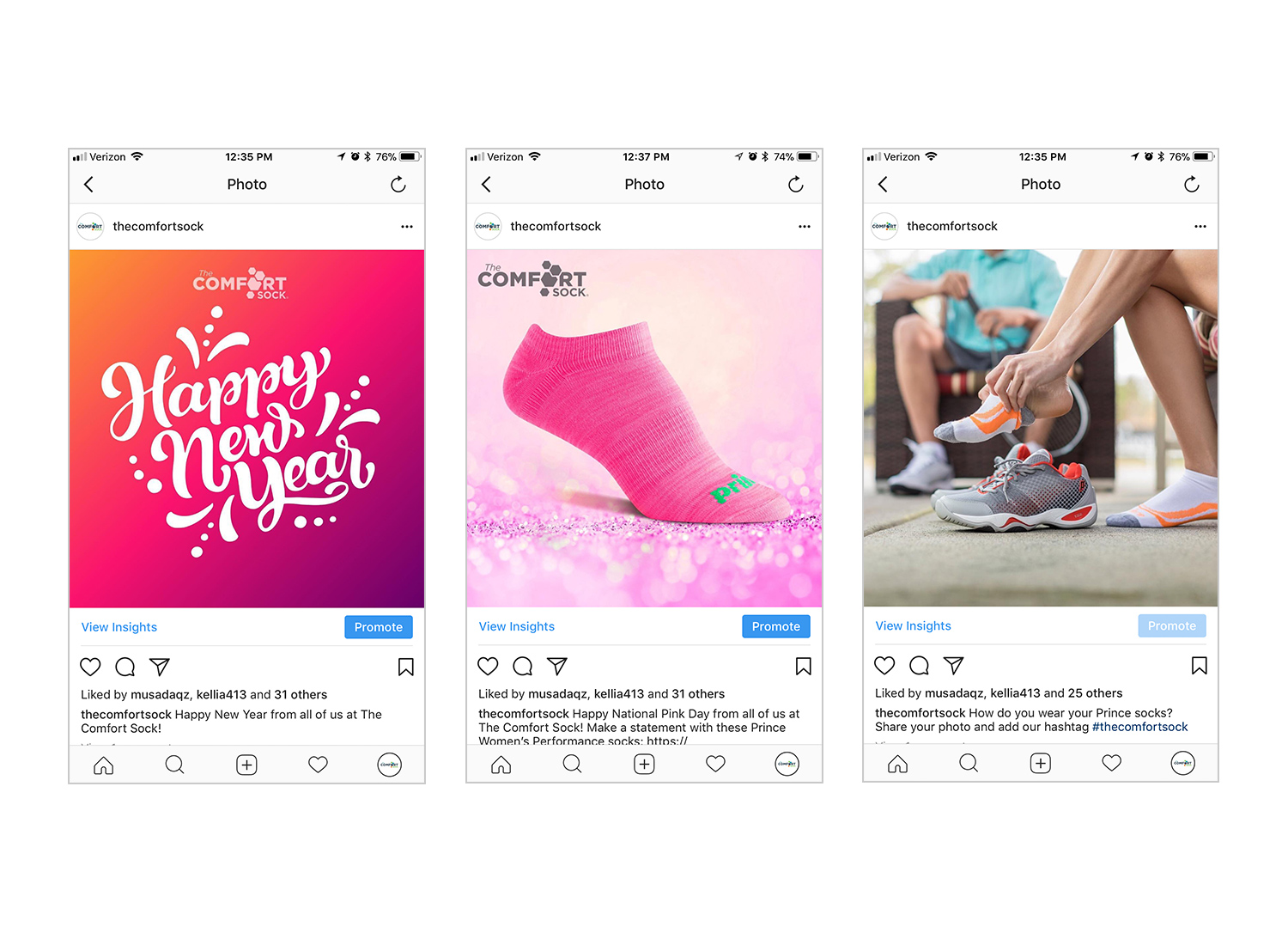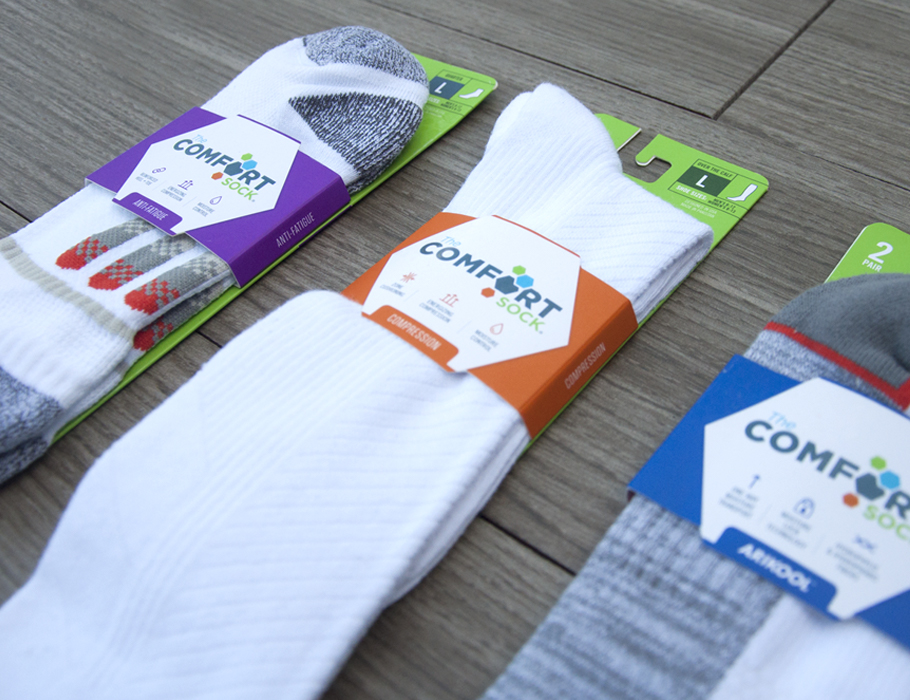 "Array has completed numerous projects for Morton Salt including packaging, POS material, and advertisements. Everyone I've worked with at Array has amazed me with their ability to truly understand my product and the consumer. They work hard to look at a project from all angles and they dive deep into the details. Array has delivered exceptional quality each and every time I have worked with them. I've enjoyed the driven, yet easy going atmosphere that Array provides. I feel this type of free flowing environment encourages productivity and creativity. They are a very talented group, who excel in balancing project goals and expectations with their own creative vision. It is refreshing to work with people of this caliber, both professionally and personally."
Christina Schneider – Associate Brand Manager
Morton Salt (formerly)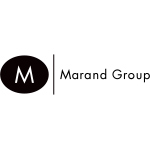 "Array is a world class provider of their services. They are a professional, personalized creative house that meet the needs of clients with their humility and intellect. The team is open to building upon ideas without blocking creative thinking.
Array provides our group with a patient but skilled approach to gather intelligence in the market, driving and developing strategy. Stepping back to identify the needs of their client, Array will develop various solutions which in turn inspire dialogue to gain results. They're an outstanding partner for generating thoughts and ideas around any key project."
Mark Pappas – Partner
Marand Group Inc.
"We rely on Array to help with a wide range of projects, from simple graphics tasks to development of strategic new customer strategies, including messaging, product configuration, and execution phases. Array feels like a part of the Sunex team… not a contract service provider.
Array Creative is always our first choice when our team gets stuck creatively. Their experience in several different industries allows them to look at our problem from fresh perspectives and give great suggestions on alternate directions we can go with our programs and product promotion.
Array is a pleasure to work with. The entire team is engaged in our projects and displays a genuine interest in what we're trying to accomplish. Having this level of commitment, coupled with their ability to perform, is a real asset."

Don Meredith
Vice President of Marketing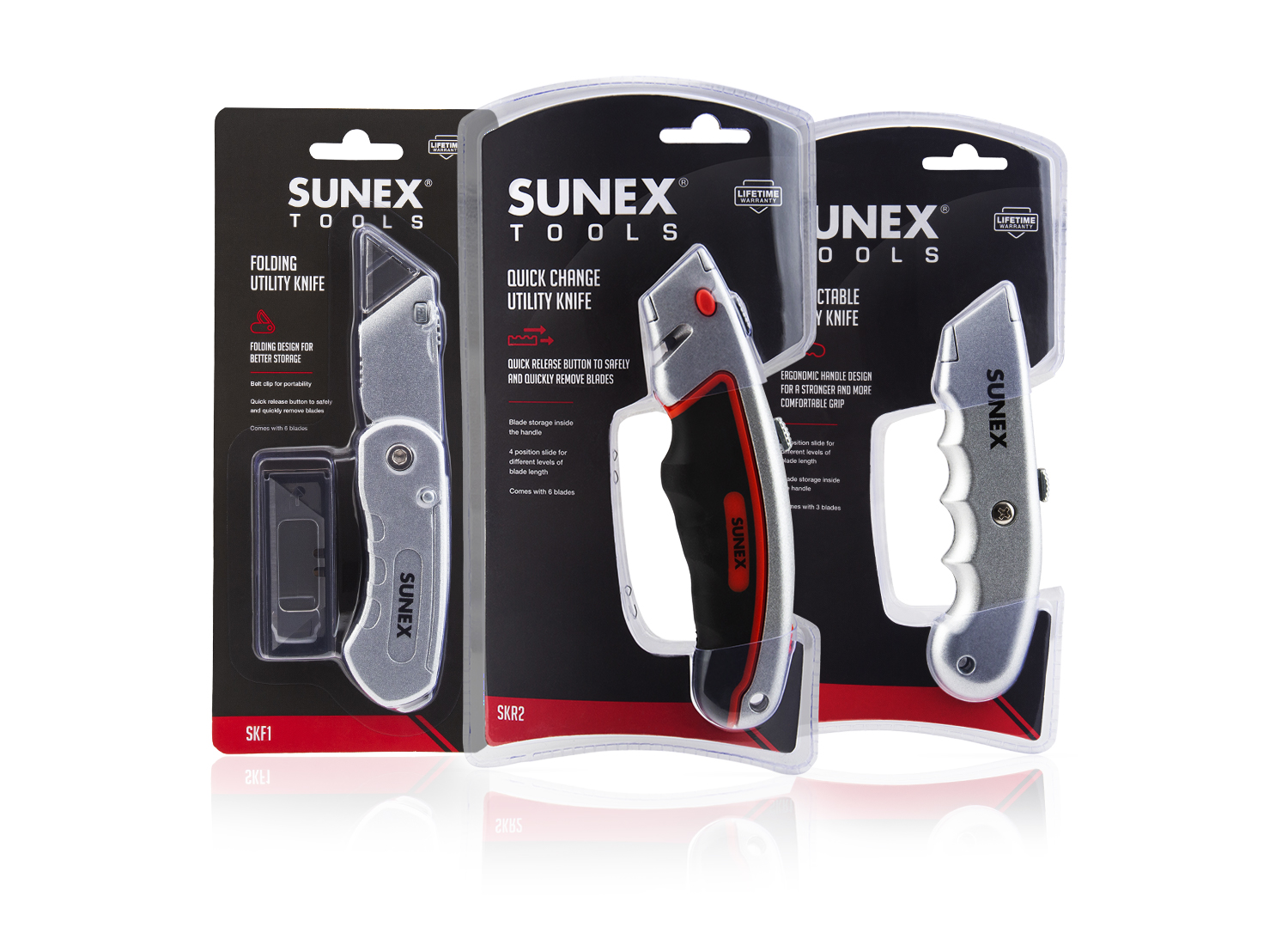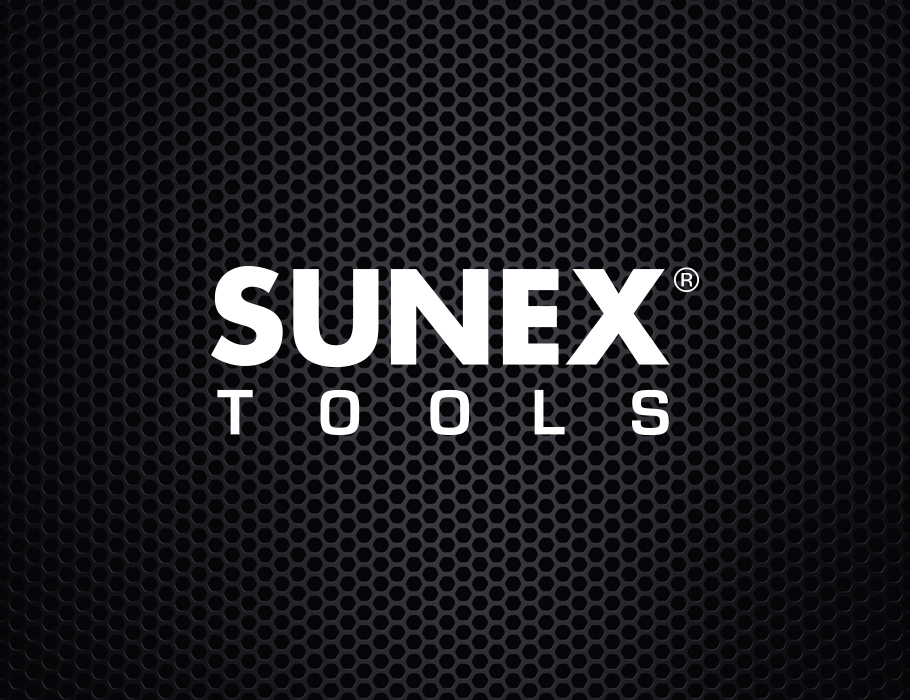 "My relationship with Array Creative is like working with old friends, but in a very professional manner. The level of creativity was appreciated by Libbey, Coke, and the recipients of the promotion. However, what I like most about working with Array are the people."
Greg Pax – Consumer Marketing Manager
Libbey Glass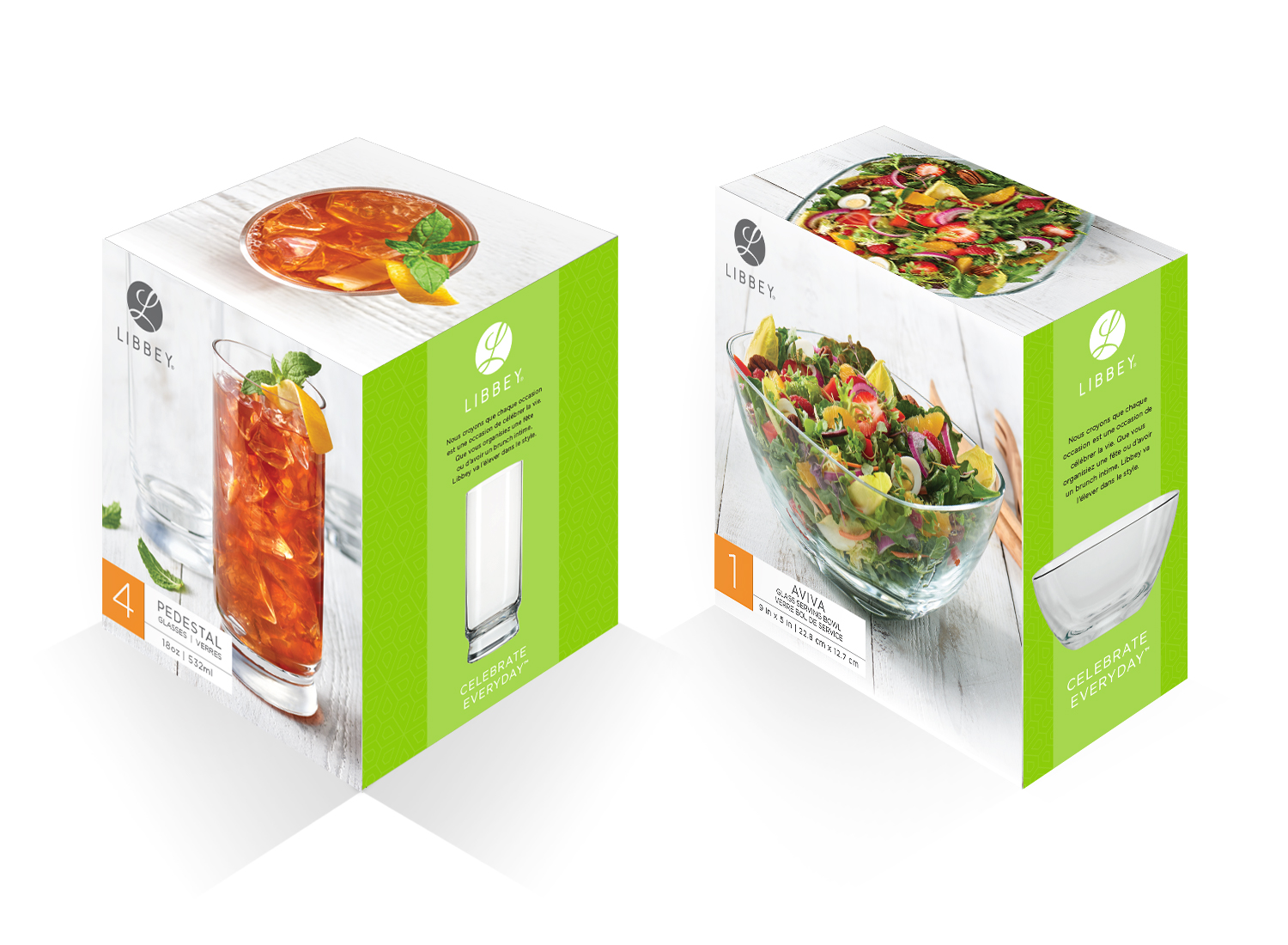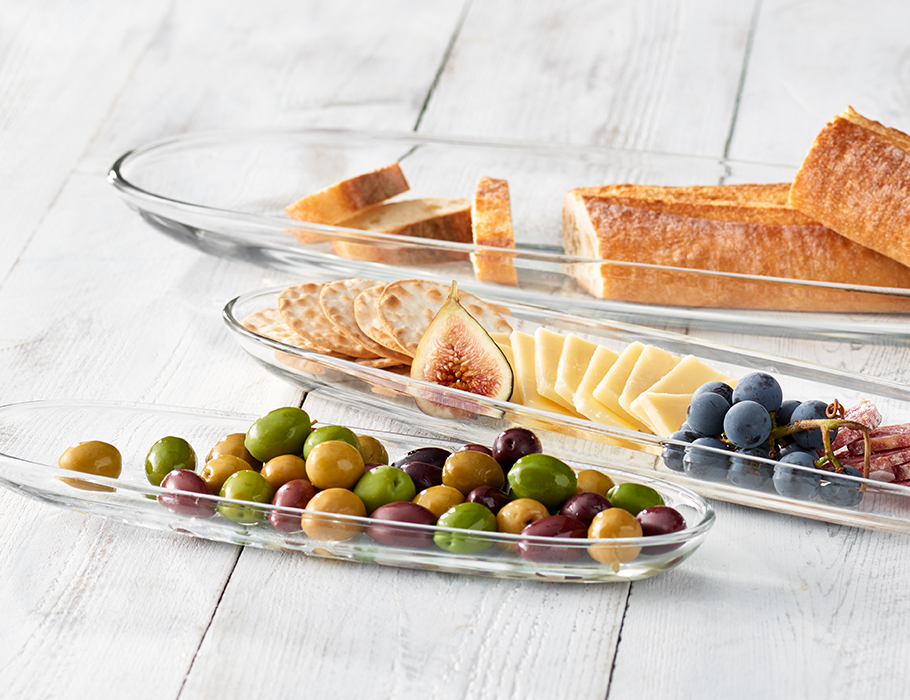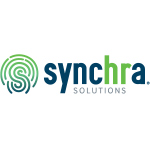 "As part of Array's mission to "give back" to the community, they ran a re-branding contest and our start up HR consulting company was lucky enough to win. Right away, we knew we would be business partners for the long term. Their professionalism, team dynamic, and company mission and values aligned to ours! Our working relationship is built on professional respect and just the right amount of fun.
Array is best described as masters in creativity and quality branding! The team has a "well- oiled" proven process that kept us focused and on task to the vision. They guided us through re-naming our company and brand positioning, bringing our brand to life at each step! Their expertise allowed us to develop our brand beyond our expectations, carrying us into the future!"
Stephanie Capron – Co-Founder
Synchra Solutions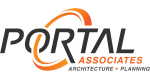 "As creative individuals ourselves, it is difficult for us to break free of the "we can design this" mentality that has existed all of these years. With Portal Associates, Inc., we wanted to make a truly fresh break from the old ways of doing things (by ourselves). It was important to us that you fully grasped the concept of what a Portal was, but most important, how we could relate the Portal concept to the profession of Architecture itself. And Array Creative absolutely nailed it for us. Through a most simplistic, yet elegant design, Array captured the absolute essence of what we were trying to portray to our clients."
"Array gave us the necessary tools, from a marketing perspective, to help give Portal its best shot at future success. Array's work, and the Portal concept, has instantly instilled an added level of confidence in our firm that I feel we never had. Todd and I hope you are as proud of your accomplishment as we are."
James D. Evans – Architect + Principal
Portal Associates
"Throughout my 15-year career I have managed MANY ad agencies. I have never found a partner that is considered a long-term strategic marketing partner. I'm excited to say we have found that with Array Creative. Since 2011 we have thrown some massive projects at Array and they have always performed. Better yet, rather than just executing a marketing or sales task, their team has consistently brought new ideas and concepts that has helped us land some major accounts. Our company is in the midst of a tremendous growth curve and Array has been instrumental in helping us win competitive reviews on a consistent basis.
Array's most impressive skill set is their ability to take on huge projects with dozens and dozens of creative deliverables, create timelines, and deadlines, and stick to them. This has been critical for our business. They have always met our deadlines, deliverables and goals!"
Winston Breeden III, President
Winston Products LLC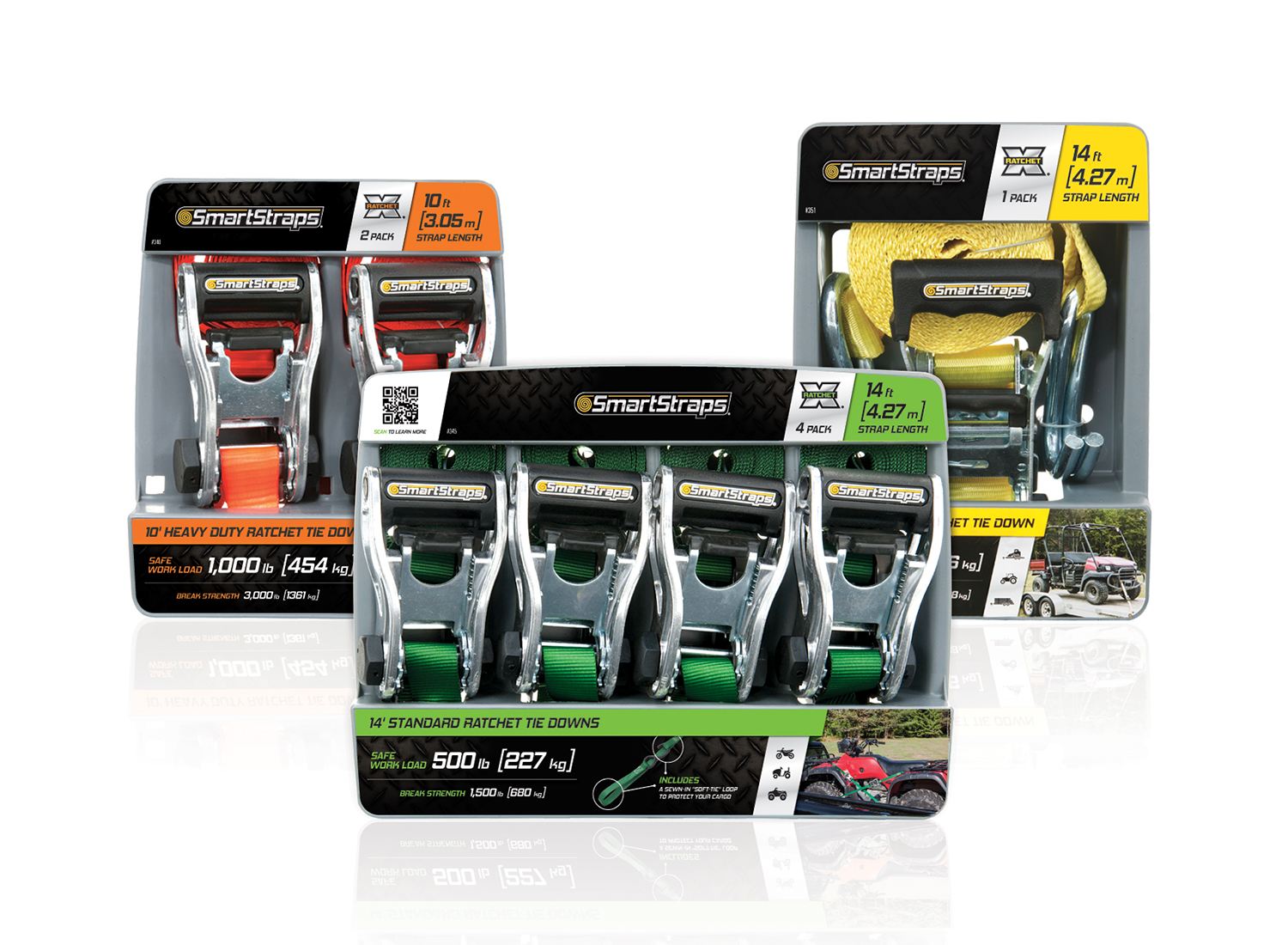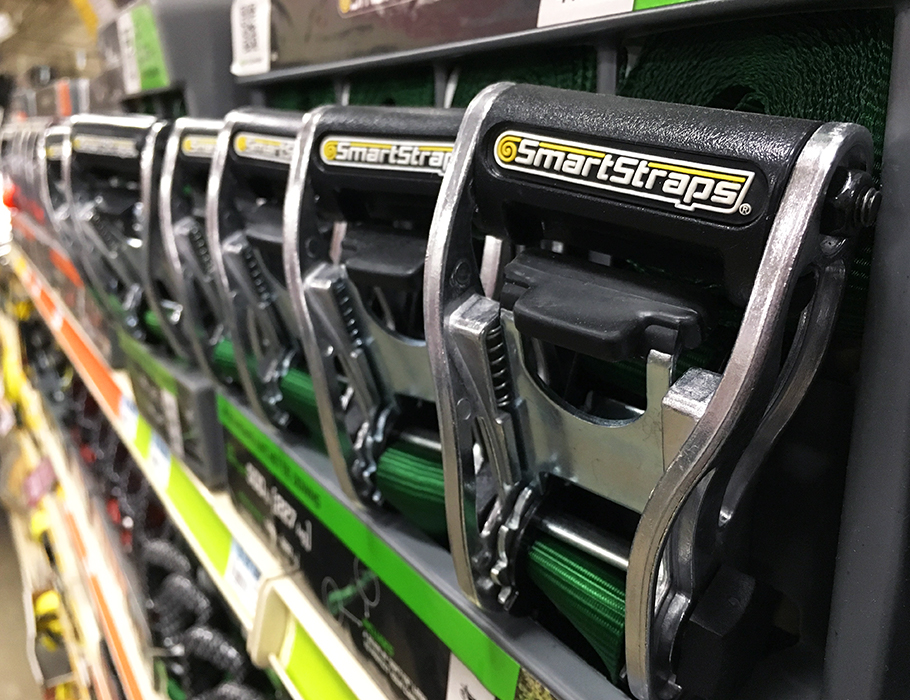 Array is a Trusted partner…in every sense. They are talented team of collaborators we can work with on mutual clients. They trust us to do their part and we trust them to do theirs. We aren't competing with one another.
Array's design & brand positioning skills allow it to go toe-to-toe with top regional (and national) advertising firms. The level of commitment & deep thought they bring to every engagement impresses me with every encounter. They are smart, they care deeply about the results and the team will work until 3:AM to get the job done. Every branding engagement is a powder keg of emotion, opinions and interoffice politics. How Array was able to encourage the participation of every colleague while keeping the egos of our company's leadership in 'check' — allowed us to hear all the voices and pull out a brand positioning statement that everyone in the company could get behind. The challenge of taking something so complex and so emotionally charged (who are we?) — and distilling it into a 6-7 sentences takes a lot of work and discipline.
I like smart. And Eric, Ian, and the entire team are SMART. They are easy going, but hard working. I trust them as people of integrity and as people who give really great advice.
Kelly Brown — CEO
Sanctuary Marketing Group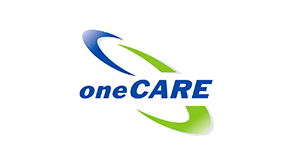 "My relationship with Array Creative spans a decade and goes back to a time when I worked with the principal and founder, Eric Rich, at Newell Rubbermaid. Eric has always been the consummate professional. I have never found another organization that understands all of the nuances of business like Eric and the team he has assembled. When I say all of the nuances, this consists of the following: budget availability, timelines, packaging, merchandising, consumer research, marketing communications and overall marketing strategic strategy.
Array brings a very tactical process to developing the creative for every project that results in exceeding expectations. Array is very familiar with typical new product development milestone processes and can integrate and provide tremendous creative for not only new products but can also provide fresh perspective for existing brands. Perhaps one of their strongest attributes is their understanding of key retailers from a CPG perspective and how packaging and merchandising creative play off of each other.
Array has the unique ability to read the culture of an organization and feel as if they are the in-house resource. They are process driven, creative, strategic and I thoroughly recommend Array Creative."
Tim Young – Chief Marketing Officer
oneCARE
"Array has been our creative arm for over 6 years, providing Homz branded solutions for everything, from our packaging to websites and even tradeshow.
The folks at Array will dig as deeply into a project as needed. If we need research and strategy behind ideas, they will provide the analysis we require. If we are not completely in unison with a solution, they will show us various approaches to help guide us to a final solution. Their talent and professionalism is top-notch and helps keep us on point when we have many irons in the fire.
Array has that "fearless flexibility" that growing companies require to maintain an edge in a highly competitive market."
Tricia Jarzembowski – Graphics Manager
Home Products International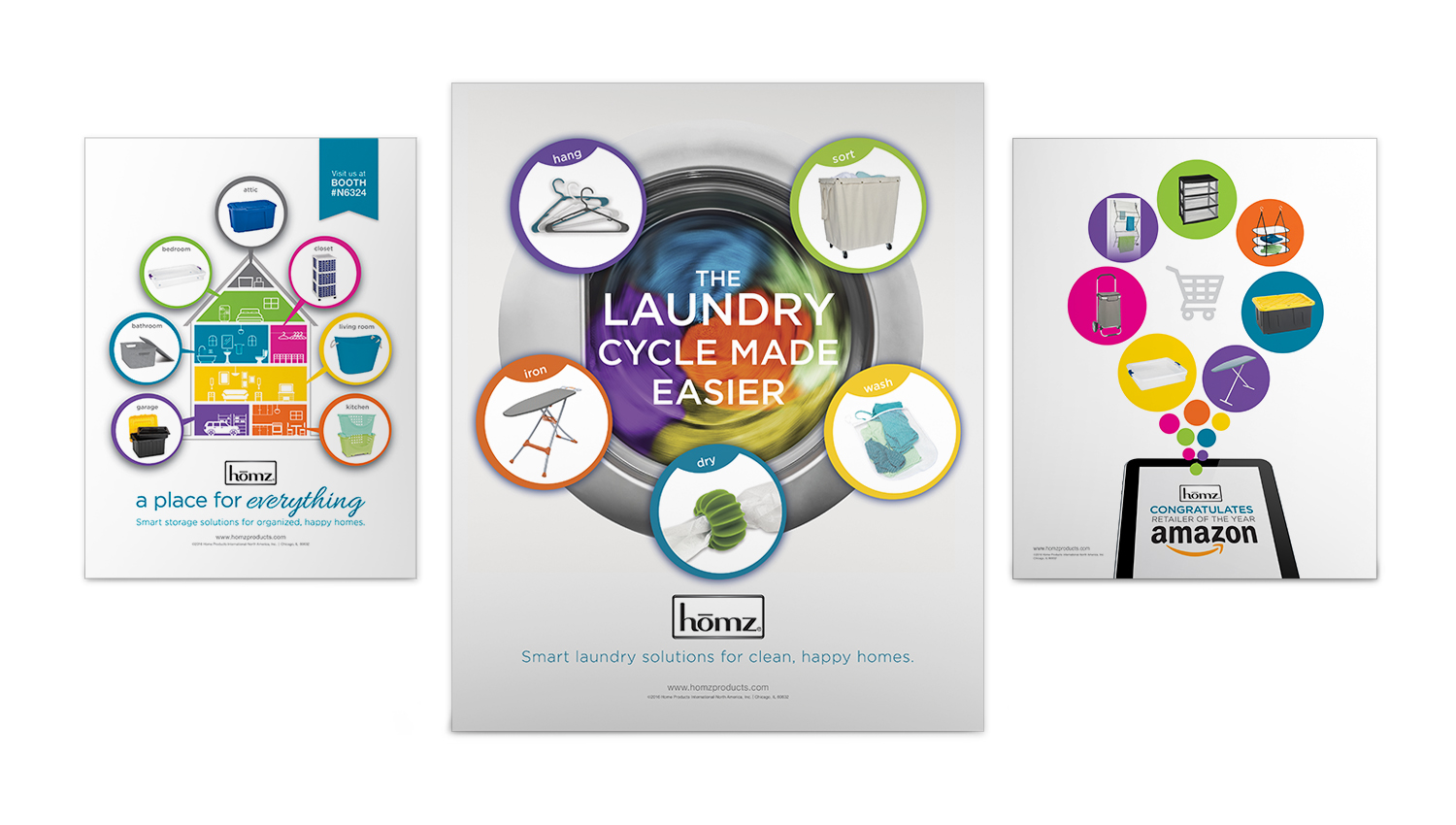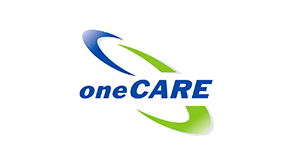 "From the creative brief to the final deliverables. Array Creative performed fantastically. They have a unique combination of creative services that span across the spectrum. Working with Array I found we were able to tap into a vast amount of resources under one roof. The talented team at Array Creative is extremely motivated and has the specialized talent to take your project to the next level. "
George E. Hayes – Vice President Trade Marketing
oneCARE

"Array Creative has been instrumental in the launch and development of the Yonanas brand. They designed Yonanas' packaging, website, retail collateral, trade-show materials, and the list goes on. Array's expertise in brand strategy and retail communication has helped us rapidly build sales and brand awareness, both domestically in the United States and internationally in Canada, Asia, Australia, Europe, and Latin America.
Array Creative feels less like an agency and more like an extension of our internal staff. They approach every project with strategy and creativity. The team listens to what we suggest we need, and delivers end-results that are beyond what we imagined. The team is incredibly professional and creative, and always a pleasure to work with."
~Eileen McHale – Co-Founder
Healthy Foods LLC
"The relationship we have with Array is such that they may as well be just down the hall. Their response time, as well as the number of projects they can handle make us feel like they are right here in the same building with us. They always go the extra mile and offer more than one perspective on a concept, knowing that we have multiple distributions channels and many opinions internally.
We have a dedicated partner in Array that understands our business. Without much direction, and never any push back on deadlines or time frames, the job always gets done with a smile. They are truly part of our company!"
Mark Marzeotti, Director of Marketing
Disston Tools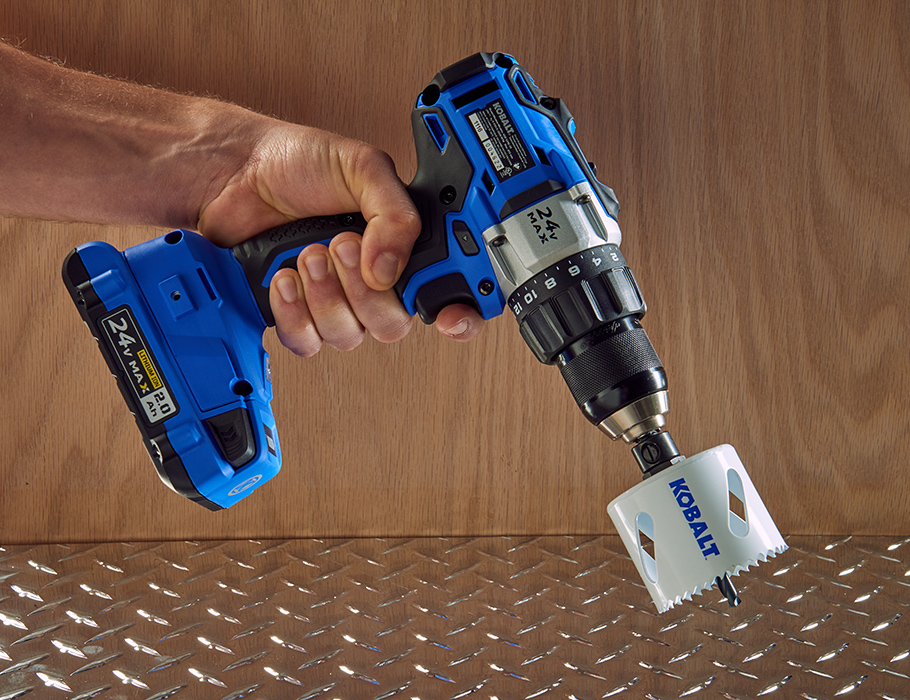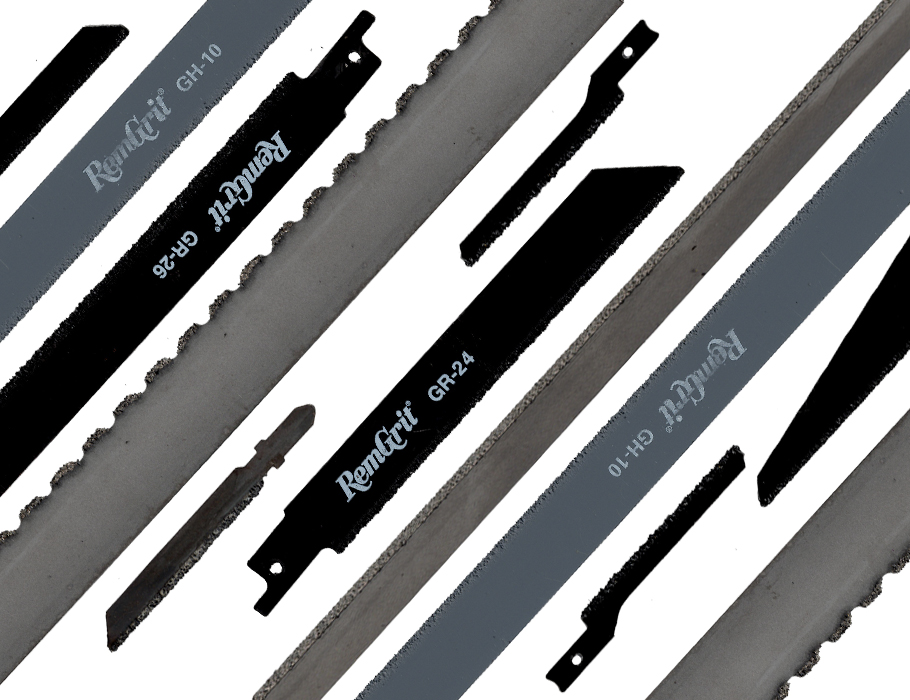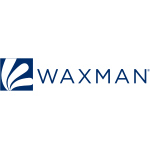 "We worked with Array Creative on a re-branding initiative. Eric and the team were great to work with. We had a fantastic experience and think very highly of them and their work. Array Creative approaches every challenge head on and with a great attitude. They never judge or pre-filter any ideas as impossible. Array provides creativity and spirit to the project, to the point that you feel energy and optimism coming from them. That, combined with an exceptional quality of work, makes for a great relationship."
Mindy Harrison – Product Manager
Waxman Consumer Products Group

"Array Creative understands what the packaging program needs to convey and how it aligns to the company's overall brand objectives. They also do well with meeting required budget and timeline parameters. The team is able to execute design with very little direction, provide creative thinking, and turn out exceptional visuals with very little revision required.
Working with Array has been effortless. They have the business savvy to quickly grasp concepts and turn out exceptional visuals with very little revision required—and all within the committed deadlines."
Angelica Covarrubias – Product Manager
Home Products International
"The relationship we have with Array is such that they may as well be just down the hall. Their response time, as well as the number of projects they can handle make us feel like they are right here in the same building with us. They always go the extra mile and offer more than one perspective on a concept, knowing that we have multiple distributions channels and many opinions internally.
We have a dedicated partner in Array that understands our business. Without much direction, and never any push back on deadlines or time frames, the job always gets done with a smile. They are truly part of our company!"
Mark Marzeotti, Director of Marketing
Disston Tools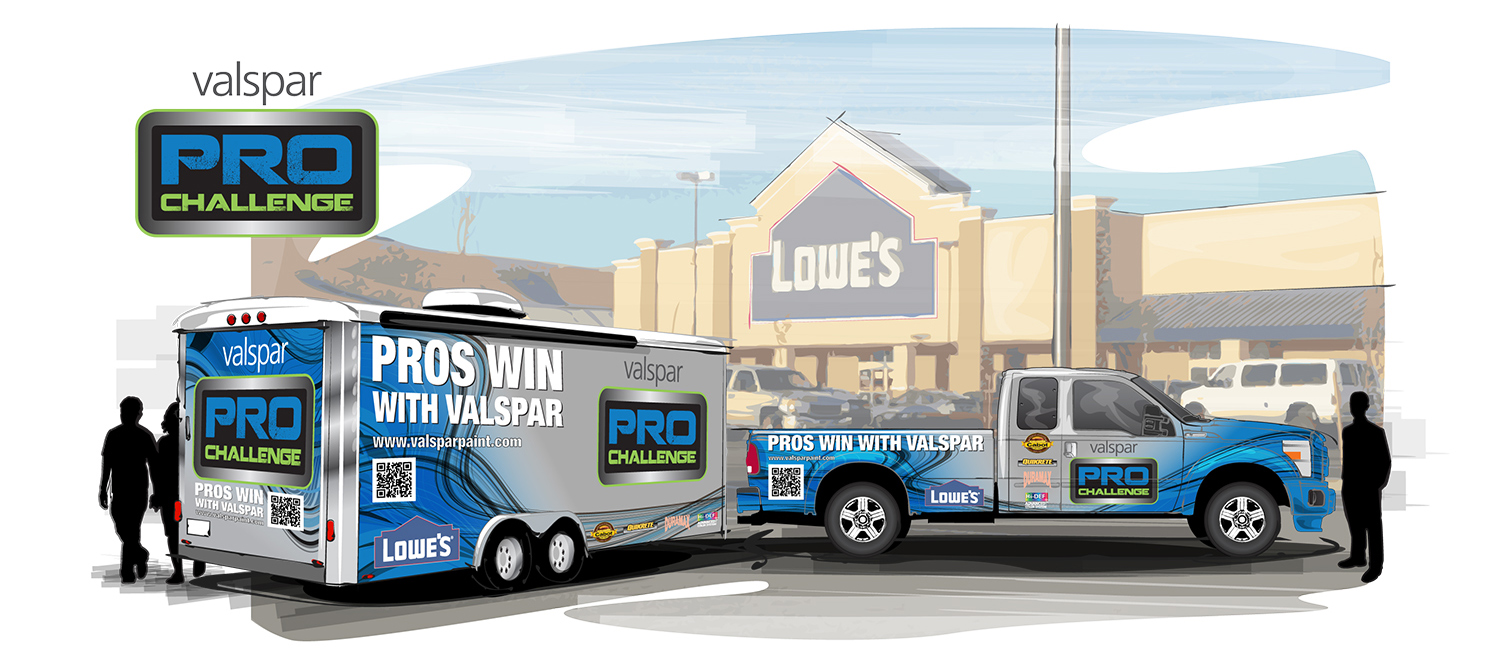 "My relationship with Array Creative is nothing less than outstanding! The entire Array Creative team has a true sense of professionalism and a Get-It-Done attitude. The Array group, without exception, has provided me with the creative tools needed to close business deals. The Array Creative team were heavily involved in a recent product launch including packaging and artwork design, signage, presentation boards, and PowerPoint presentations. The quality of the entire Array Creative Team's work is First Class! The quality of the individuals in the Array Creative team is by far the number one asset they have. The Array Creative team does not miss deadlines, and they have become an essential member of the Winston Products Team."
Steve Oster – Executive Vice President
TowSmart

"Array is considered part of the HPI team. From the first day we entered into our relationship together, the Array team took the time to understand our company and needs not only from a creative point of view, but from a marketing, channel, and sales point of view as well. The beauty of Array is their breadth of knowledge in package design, branding, advertising, web design, fine arts, and trade show marketing. Their talents are versatile to fit the needs of the moment at any time. What I like most about Array are the people. It's always about the people and the relationship. The talent is exceptional, but their people make the difference…"
Jaci Volles – EVP Sales and Marketing
Home Products International (formerly)
"Our relationship with Array Creative has been awesome. Every person I'm in contact with is always so helpful and attentive to our needs. The quality of work Array does with our projects is outstanding, and their level of expertise to make improvements to our packaging is fantastic. What we like most about working with Array is the friendliness and personal attention that is given to us, along with the expertise they bring to our projects."
Debra Adams – Marketing Manager
Gibraltar Industries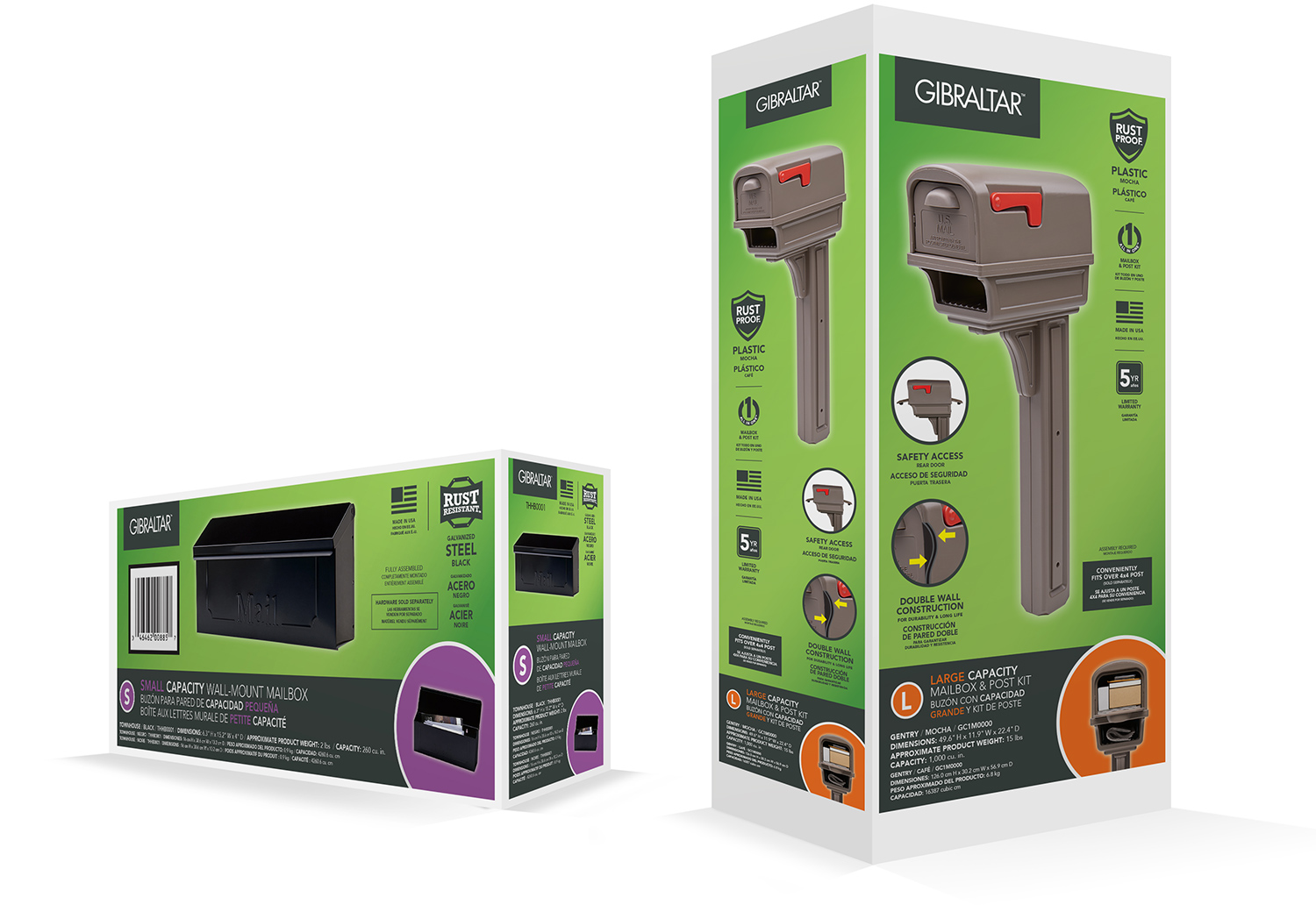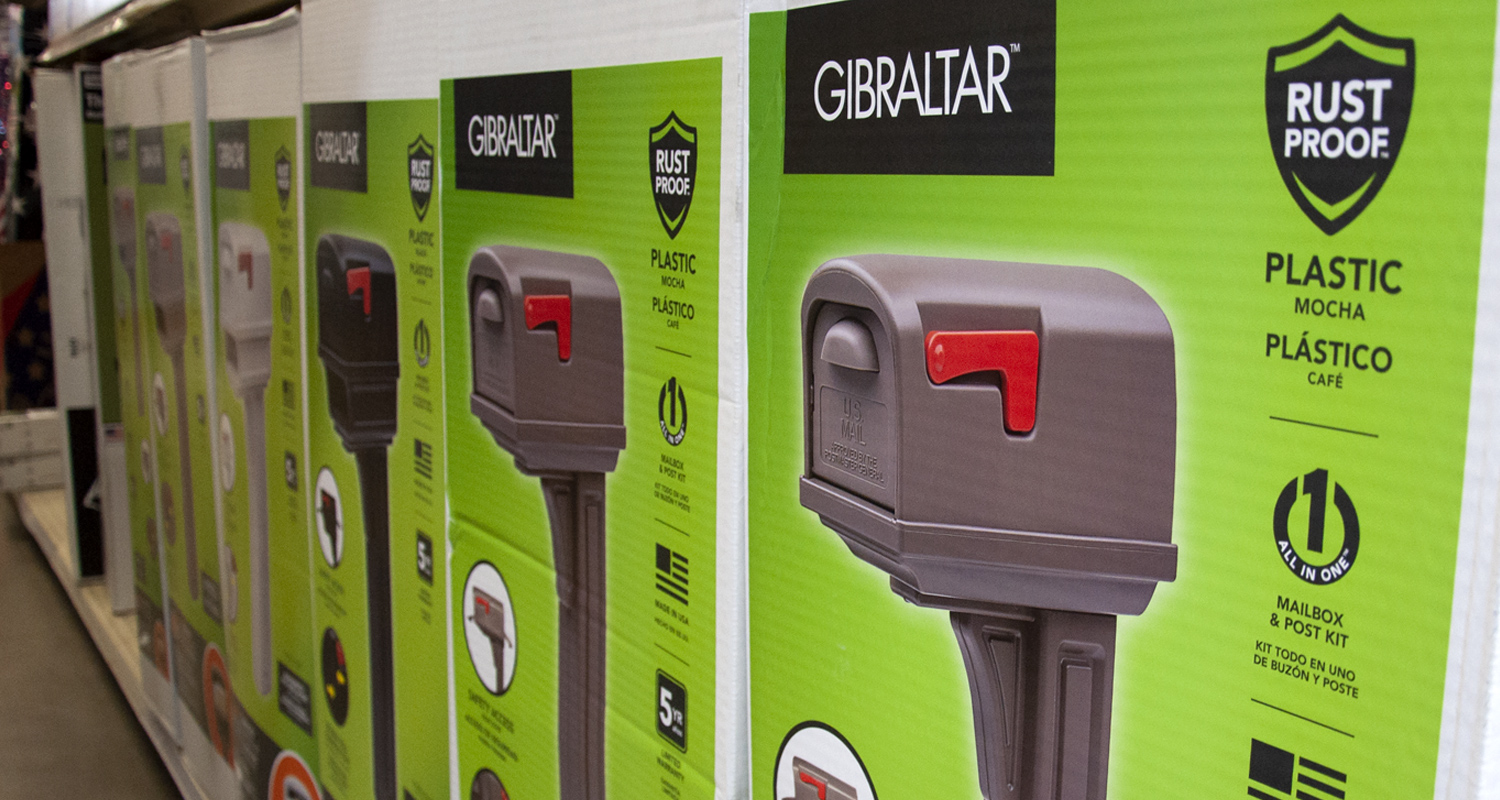 "Array has become more than a design firm…they have become a partner to Groupe SEB. They understand my brand platform and focus their creative efforts in the right direction. Array has worked on many projects for my company over the past 9 months…and I feel that they are superior to other agencies that I have worked with. I find the creativity, commitment level, and partnership to be what I like the most about working with Array Creative."
Andrea Diston – Senior Product Manager
Groupe SEB USA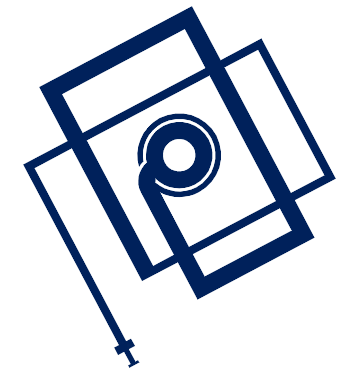 "We worked with Array Creative long before it was Array Creative. That is to say, we worked with each person while they were at different companies; so our relationships go way back. They are all talented people and we have made a point to follow them to where they are now. We have been on both sides of the table: they have hired us, and, when we were looking for a creative team, we have hired them.
Array Creative is always challenging us; they are always pushing us to be better, to excel. They come to us with great ideas, and then we work as a team to make them the best they can be.
The best thing is that when you work with Array Creative, it's like you are working with friends. There is always a give and a take. Ideas are discussed and molded into concepts. Concepts are worked into projects. By the time you have your final product, you know that all avenues were explored, and you feel confident that the best directions were chosen."
Bob Pabst – Partner
Kalman & Pabst Photo Group
"We have been thoroughly impressed with the quality of work as well as the personalization and ingenuity behind each design, and we could not be more grateful to work alongside a team of kind, hardworking, and creative people. They have created new logos and color schemes, marketing materials for our golf tournament fundraiser, a visual to convey our vision for a Pathway to Recovery, and a logo, decals and a banner for our new thrift store.
We could not be more grateful to work alongside a team of kind, hardworking, and creative people."
Judy Ridenour – Operations Manager
Hannah's Haven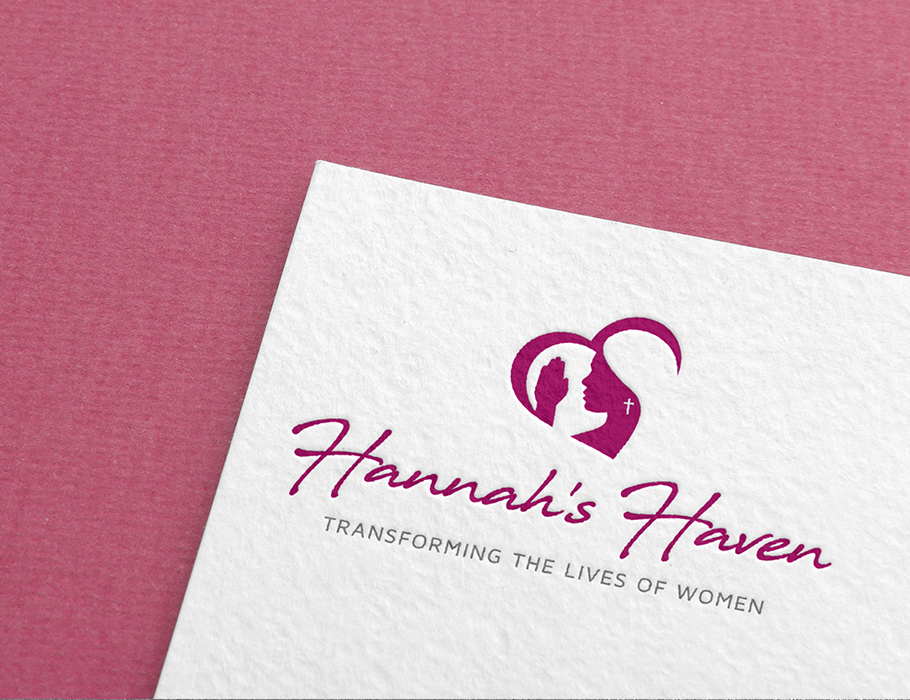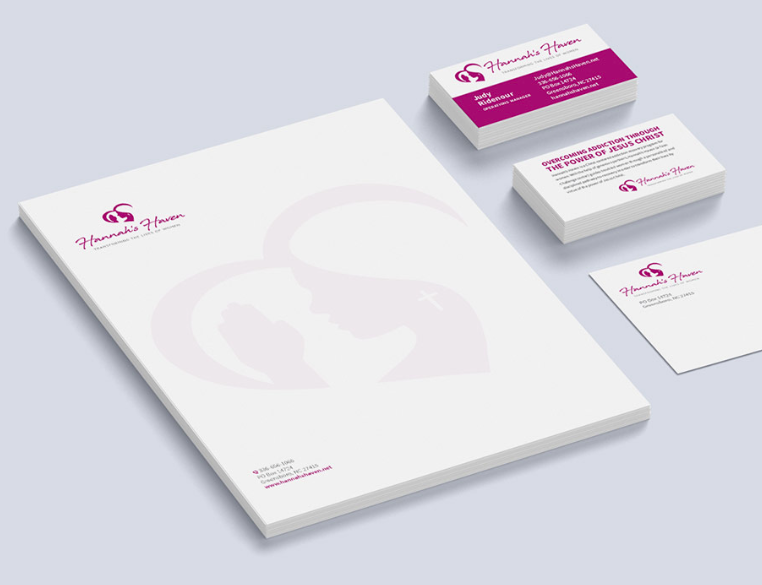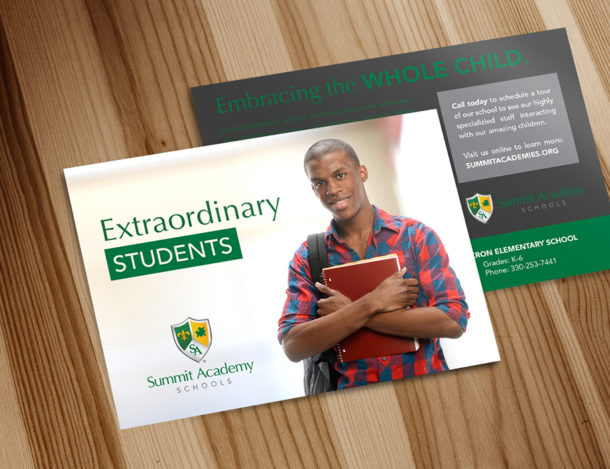 "Array has done a wonderful job of truly making us feel like they are part of our team. Their communication has been wonderful and they went above and beyond to support us in our events and make them successful. The materials provided by Array have made a huge difference in our marketing campaign. Their ideas for our events were creative and really fit the needs of our school. Everyone is so personable and easy to work with. They make sure you understand what they are working on, include you every step of the way and seek your input to tailor things to our school."
Jill Adams – Director
Ohio Construction Academy High School