A good workflow is important to get jobs done faster and more efficiently. An easy way to improve your productivity is to learn Key Commands, a combination of keys on the keyboard that direct a program to perform a specific action. The programs we use at Array that benefit most from utilizing key commands are the Adobe Creative Suite (for design), Google Suite (for processing office tasks), and Canva (for social media development).
Ian Marin, our Managing Partner at Array, had this to say about key commands and their effect on workflow; "When designing, your layers can quickly become overwhelming. Keyboard shortcuts are valuable tools that allow you to move in and out of those layers to make you a more skillful designer." Designing using key commands is a necessity for improving your skills and reaching the next level in your craft and with the Adobe Creative Suite.
Adobe gives users access to some of the most powerful software in the world, the industry standard for all things design related. So knowing the key commands will allow you to be more efficient in your career.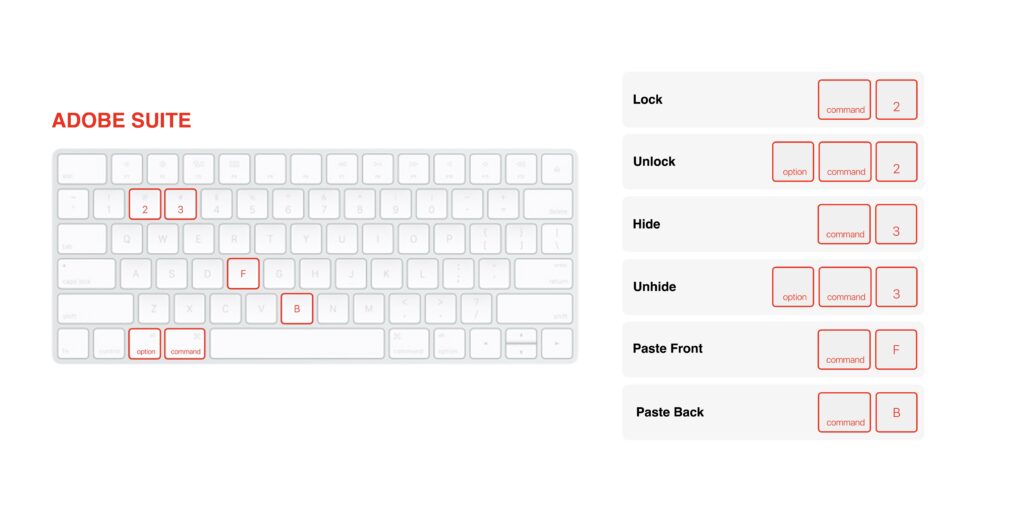 In Adobe Illustrator, lock and unlock layers in place so you can focus on certain areas of your design. This is paired with a hide and unhide feature, which lets you hide objects to free up the workspace, limiting you only by your creativity! Some commands will help with sorting layers letting you paste in different layers in the workspace. Whether you're sorting layers, hiding objects, or pasting elements, key commands will surely change the way you design!
The Google Suite houses many useful programs. From word processing to creating a slide deck, key commands will allow you to utilize these programs to the fullest.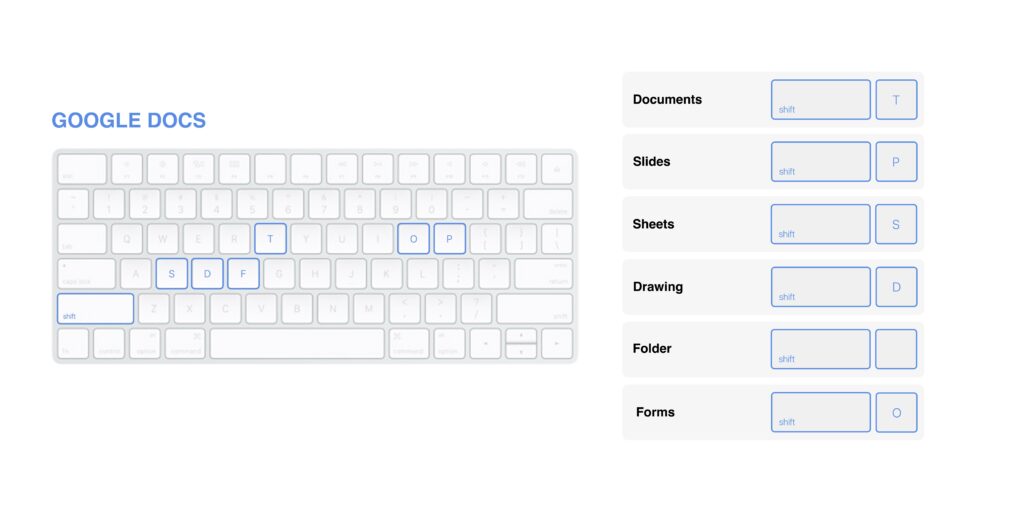 Quickly open documents and spreadsheets with just a few keystrokes. You can also easily access the Drawing Tool, which allows you to make simple edits to images if you don't have access (or the ability!) to photoshop. Then try creating a new Folder or Form. Folders let you better organize your work, cutting down on lost time trying to find your projects and setting you up to be better organized overall. 
Lastly, try working with key commands in Canva. Canva is a free application that lets its users make designs for posters, social media, and even logos with preloaded templates and graphic elements. This can be incredibly useful to a small business trying to make something simple for FREE.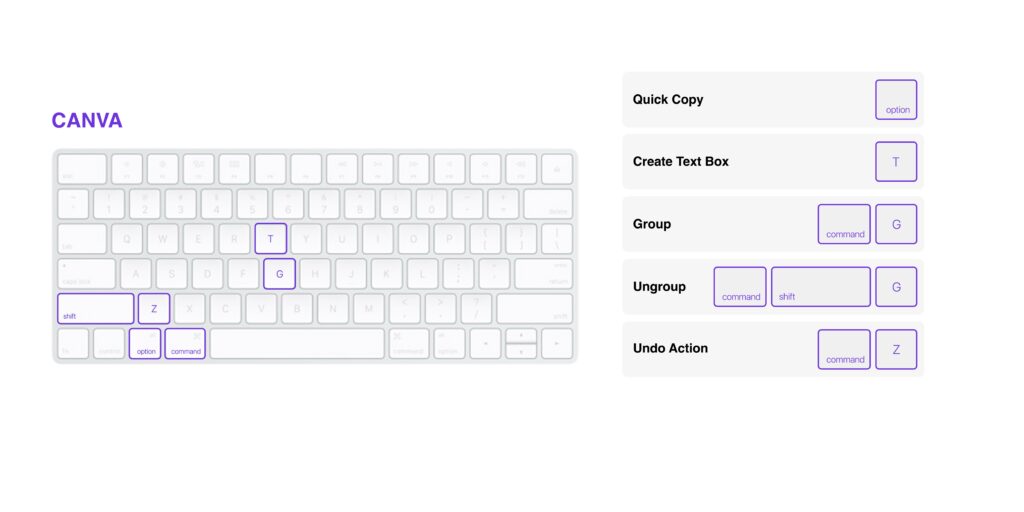 Move through the creation process in Canva easily and more efficiently. Key commands let you quickly copy a text or image just by dragging. Improve how fast you can edit your projects by creating text boxes while grouping and ungrouping sections. And don't worry if you make mistakes, you can use the undo action to make edits quicker than ever!
Our guide to quick key commands will set you up for a faster workflow. Using Adobe Creative Suite, Google Suite, and Canva will now be easier than ever, increasing your ability to share information in a meaningful way.
Sources: Domestika, Time Now News, Maschituts