The purpose of a college internship is to learn skills that could apply to a real job after graduation. While some companies 'teach' how to get coffee for the office or make copies, Array Creative treats interns like real employees and prepares them for anything. During my time as an Array Creative intern, I've picked up some of the best tips for anyone entering the real world.
Be Real
In the workplace, authenticity allows you to gain the trust of clients and is key to building strong relationships with them. Array values real connections and treating clients like family to create a powerful partnership, because they know relationships lead to real results.
Be Passionate
The Array team makes everything seem easy, which stems from loving what they do and being good at it. While interning, I've learned there is no point in working at something I don't enjoy and to give my passion 110 percent of my effort.
Work as a Team
There are often meetings with the entire Array team to talk about one person's client work, allowing different opinions to be heard in order to strengthen a project. Working at Array has taught me it's essential to ask questions and get help from others, because the best work is teamwork.
Get Your Work Done (and Have Fun!)
Everyone at Array knows how to work hard and play hard. The office is filled with some of the most diligent people in the industry, but they are also some of the most fun. As long as good work is getting done, I have discovered a game (or two!) of office foosball is acceptable.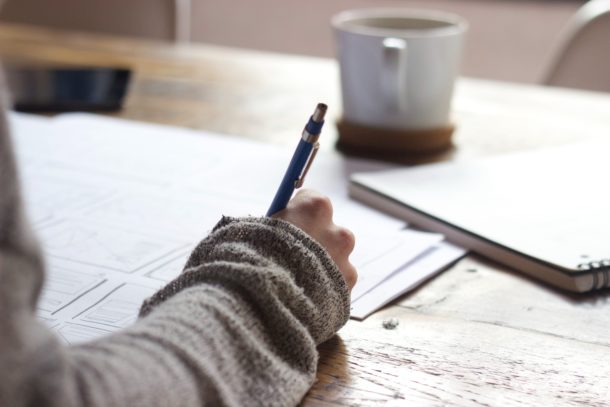 Never Stop Learning
Even after graduation, learning new things keeps your work fresh and no matter how long you've been in an industry it's crucial to be up-to-date on trends and business-related news. As an agency, Array is at the top of their game because they make a point to keep up with all of the latest practices to produce modern work and better serve clients.
The Array Creative office is filled with inventive people who are always working and always ready to help. Their enduring creativity is inspiring and I've been lucky to find such a great place to learn. Even after I leave, I know the skills and knowledge I've obtained during this internship will stick with me.
Sources:
Ironpaper.com