At Array, we help each client put their best foot forward. Whether by creating a package design, assisting with a rebrand or planning social media content — we build success through our client's success. But the secret to why we're so successful here at Array begins with giving back. We've spent countless hours helping organizations in our community (and beyond!) and we wouldn't have it any other way. Here's some of the work we've done.
One of Array's non-profit clients, Hannah's Haven, is a faith-based Teen Challenge Center that helps women recover from addiction to substance abuse. The Array team rebranded the organization, designing a new logo, identity suite and visual for the center's Pathway to Recovery. We also created a logo for their new thrift store — Hannah's Bridge — and helped the center with promotional materials for their first fundraising golf tournament, an event that raised almost $40,000! Array still assists the center today, most recently working on a website redesign. Stay tuned for status updates, the site is on track to launch in late summer/early fall!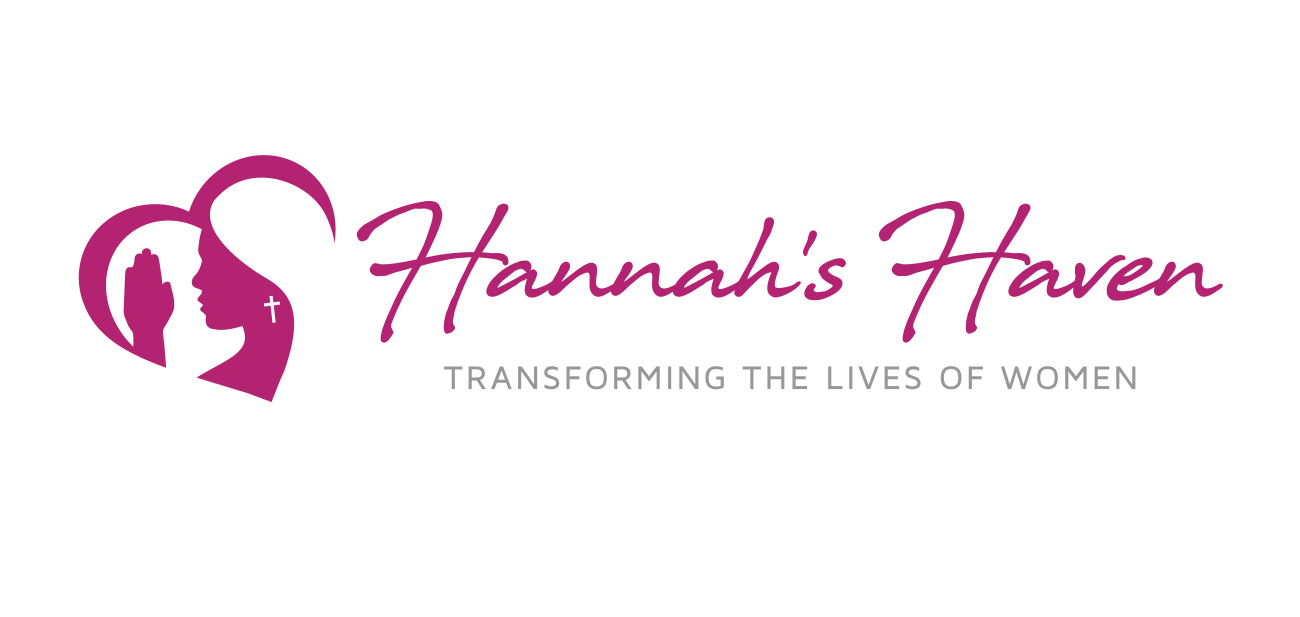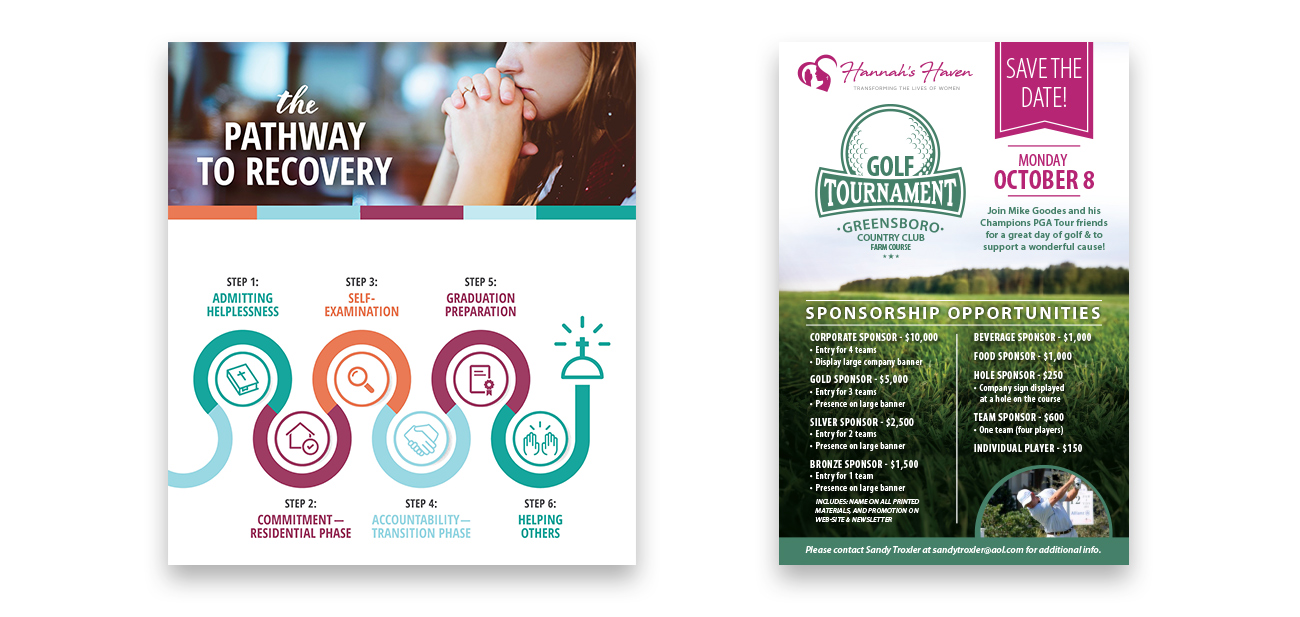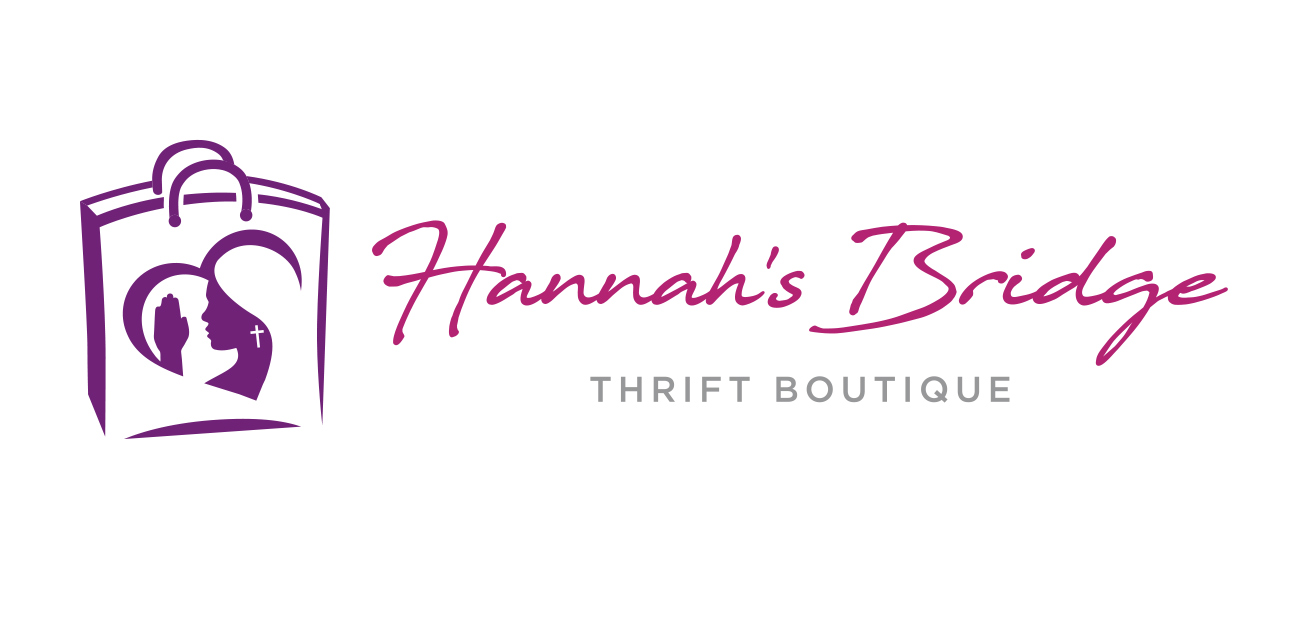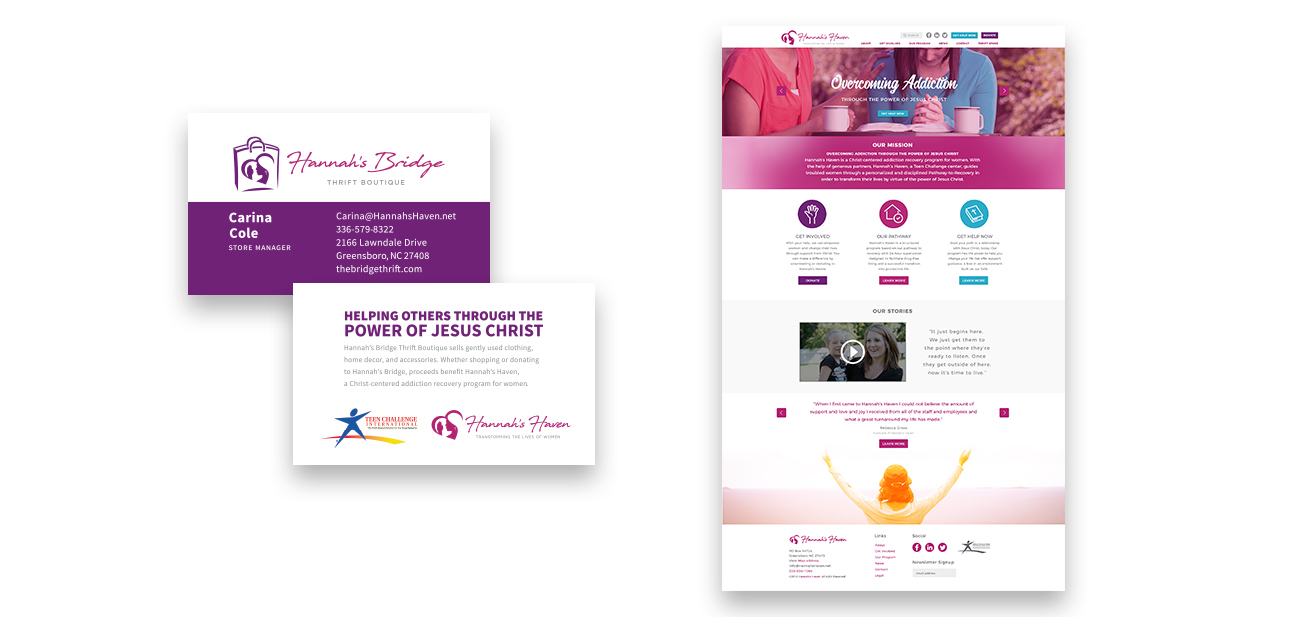 Array also works with Akron Children's Hospital on their annual Hope Lights the Way event, honoring those affected by cancer and bringing awareness to the disease. The event is hosted during October (breast cancer awareness month) together with the community to support all types of cancer. The Array team created the event logo and updates the event poster, invitation and other collateral materials each year. And as the cherry on top of a perfect event, we were presented with an award from Akron Children's Hospital in 2013 for our yearly dedication to Hope Lights the Way. Read more about the annual event in our previous blog.
But that's not all! The Array team has also worked with Providence House, a non-profit that protects children against abuse and neglect, and their Phriends group which focuses on raising money through various fundraisers. To help market their annual networking event, Array created a Party with Phriends flyer advertising a Cleveland happy hour hosted in support of local families. The event was a well-attended success and supported a great cause. Look at all the materials here!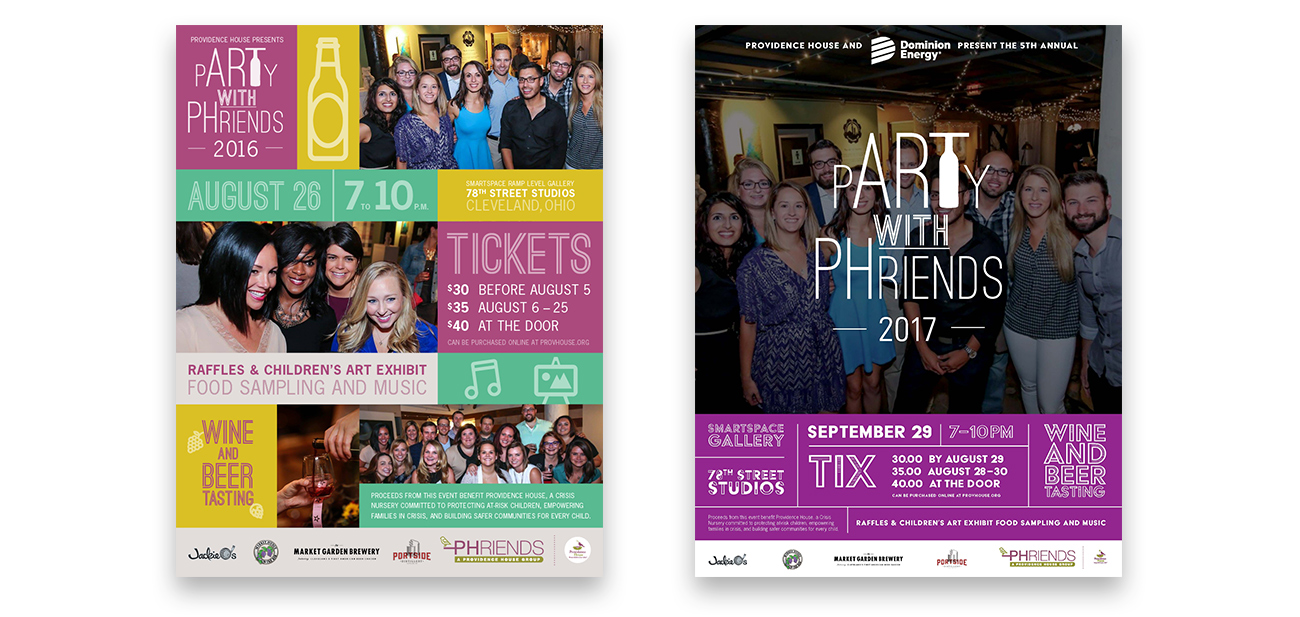 After years of adding a charitable side to what we do, we've uncovered how pro-bono work not only helps the community, but also benefits our Array studio too. Here's our top three reasons why we give back —
Offering charitable services can grow relationships on a personal and professional level throughout your community.

You can remain competitive by using this work to polish and perfect your expertise and services in a low pressure environment.

Promote your business with positive word-of-mouth from your pro-bono clients — great company networking!
Every agency knows the value in working with non-profit clients, it's just setting aside the time and dedicating team members to make it happen. Make pro-bono work a priority, it's a decision you won't regret!

Sources: Risdall